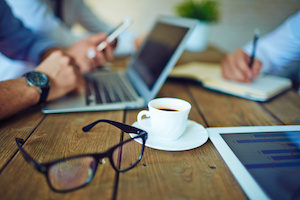 Really Pro - Approved Training Provider
FARMING CONNECT
The new Farming Connect programme was launched in October 2015 to provide a wide range of advisory and training support solutions for Farmers, Forestry and Agri-Businesses across Wales.
Farming Connect
80% FUNDED FACE-TO-FACE TRANING
Running a busy farm / agri-business can be challenging and the future looks set for a bumpy ride. Without 'Know How' you'll never grow your farming / rural business and with much change ahead now is the time for you to get the skills you will need to get ahead.
The new Farming Connect scheme is here to help you get ahead. You could access a range of short accredited training courses that are 80% funded (if eligible) to help you meet your business objectives in business, technical and machinery related topics.  
Registered individuals  will only be able to apply for the funding during open application windows. To register for Farming Connect please click HERE>>.
Please see future window dates:
6 March – 31 March 2017
Further 2017 windows will be announced shortly.
HOW WE CAN HELP
Eligible individuals, holding owners, family members and workers can apply for 80% funded training solutions from a range of approved Farming Connect providers.
Really Pro Ltd has been approved to deliver training on behalf of Farming Connect.
We can help you and your business, develop the skills and 'Know How'  you will need to meet the future challenges ahead with short courses in business, marketing, financial planning, management – designed to give you:
Focus & Clarity
Direction & Skills
Practical Know How (no jargon)
Farming Connect
COURSES WE DELIVER
Planning, marketing, managing finances & people is all part of running a successful farm / rural business but often these skills are lacking in owner's, family members and workers. Many farms 'sub' out this work / skills to costly consultants or simply DO NOT plan their next steps. This approach is littered with financial uncertainty and in truth will no longer work for even the smallest of holdings as the agricultural world is moving forward and only those who skilfully plan ahead will succeed. So why not let us help you get the skills you need to do this yourself? 
WE HAVE SHORT COURSES IN
Farming Connect
WHERE WE DELIVER
We appreciate not everyone can just 'up sticks' and go on a course, it's not always practical especially when you run a busy farm / rural business and someone has to be there.
Also some family members are carers, have children and other circumstances that can prevent them from leaving the farm / rural business to access support / skills offered in traditional settings, which is why we have a flexible delivery approach and can deliver our courses on site at your farm or rural business at convenient times and on a 1-2-1 basis.
Farming Connect
STEP BY STEP SUPPORT
Subscription
Keep Up To Date
If you want to contact us to discuss your training needs, please call 0844 870 7568 or send us an e-mail. If you would like to join our email mailing list, enter your details here.
Our Offices
Swansea, Carmarthen, Pembrokeshire