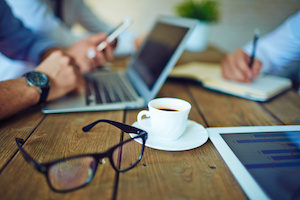 Pro Business
FINANCIAL FORECASTING FOR SUCCESS
WHY IS IT IMPORTANT
Really Pro has an experience team of down to earth business / financial advisors on hand to deliver honest, practical advice and solutions to all manner of businesses and organisational structures.
Our services include:
Financial Assessments / Reviews

Cashflow & Forecasting Plans

Loans & Funding Financial Plans 
We can confidently say; we are able to deliver solutions that meet the needs of 'real' business people because we have 'walked the walk'.
Talk to us – we can help! 
WHY WE ARE DIFFERENT
Financial Forecasting is critical to both larger and small firms and is even more important when markets are changing or when businesses are experiencing growth.
Financial Forecasting can seem quite an easy thing to put off, or indeed something to push to the side when your a busy micro-small business however this approach to managing your business finances will only cause all manner of cashflow headaches and financial pitfalls for both a fledgling and established business.
A lack of cashflow forecasting / planning is a recipe for disaster because without a rigorous set of projections to underpin your business plan, you only have a bunch of words on paper with no substance.
Many believe forecasting and financial planning is only relevant for large multi-nationals, don't be fooled! But if your considering taking control of where and how you earn your hard earned dough then maybe consider the following statements and then give us at Really Pro a call to see how we can help you with training or outsourced services.
1. Start with the basics – You may see ££ in your bank account and think you're OK but if you take into account the fact that VAT is paid quarterly or you suddenly get an unexpected bill then your cashflow and cash balance looks a hell of a lot worse. If you have a forecast you can factor in these things.
2. Have a handle on your market – Forecasting isn't based on your business performance and predicted performance alone but also that of the market around you. You need to know your customer base and competition inside out to produce an effective cashflow / financial forecast.
3. Be flexible and get real – While forecasting is difficult in the best of times its even more important when forecasting for external investors as there is a natural tendency towards optimism or over-egging figures. You need to forecast not just the expectations of the best scenario but also the worst scenario if sales or orders go through the floor. People often over estimate figures in a forecast for external investors but by being realistic about your aspirations your more likely to get their attention and their future support. Any savvy investor will certainly be able to see through an over-optimistic set of figures or if the figures don't stack up.
If your business or organisation is looking to reinvigorate, reconnect, diversify, expand or just explore a business idea but need support in developing a financial plan or cashflow forecast we have experts on hand to support you or you can learn how to do this yourself via our training services.
That's great, talk to us and let us help you 'Make It Happen'.
0844 870 7568
Depending on the type of business or organisation you are; your size, location, legal structure or sector you work within there may be funded support programmes available for you to consider. But a word of caution; most funded programmes have eligibility criteria's that have to be met and support services are delivered by approved providers on frameworks.
Please speak to our advisors about the range of funded programmes we have successfully been approved to deliver on as framework providers or you may wish to consider our ethically priced commercial services designed to help you 'Make It Happen' if you fall outside of any of the funded support programmes available.